A Note From Tiffany Kronz, Just for You:
For the past year and a half I have been just existing. As the new year 2017 approached, I promised God if he would show his favor to me, then I would start an online journal. This journal would be about my journey as a middle aged woman whom all of a sudden does not fit in anywhere. I am entrusting God to work out the details of whose life this online journal will touch, and the words I put down will transform me into the woman I long to be.

Vivaciously Designed started out as a life coaching business, now it is my theme for life. I am uniquely made for a destiny just for me to experience on this earth. It is up to me to be transparent just as Christ was transparent. As I look into the mirror of my soul, transparency comes through no longer having secrets from myself or from Christ. The world will keep going, but it is through change where I learn to no longer "...conformed to this world, but be transformed by the renewal of your mind, that by testing you may discern what is the will of God, what is good and acceptable and perfect." Romans 12:2 (ESV) This is my verse for 2017. May it bless you and transform your life right along with mine.

TKronz, Vivaciously Designed
Powered by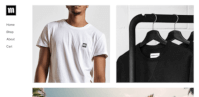 Create your own unique website with customizable templates.